DUPLEX HANDMAN SPECIAL WHOLESALE PRICE 96k ARV SELLING FOR 39K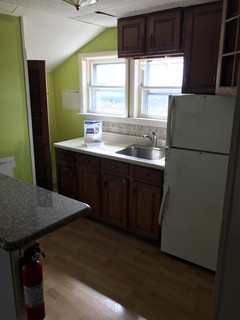 Location:
Pleasantville, NJ
The is the perfect property for an investor in the area looking to get a great deal!
This property was flooded downstairs but the upstairs unit is in good shape. The whole downstairs is a gut and remodel but the upstairs needs some renovations as well. This is one of our best properties yet so don't wait on it because this property will fly off of our shelf!
This deal is great for a buy and hold looking to gain some cash flow on the side.
Selling to cash buyers ONLY
Contact me if you are interested: (609) 837-7021
ARV: 96k
Repairs:25k
Selling for:39k
Total Investment:64k
Potential Profit on flip:32k
Location: Pleasantville, NJ
Contact me if you are interested: (609) 837-7021
All information in this site is deemed reliable but is not guaranteed and is subject to change